Pepe originated in a 2005 comic by Matt Furie called Boy's Club.
Cartoonist Matt Furie's deadpan comics showcase slacker roommates Andy, Brett, Landwolf, and Pepe in a series of comical vignettes combining laconic psychedelia, childlike enchantment, drug-fueled hedonism, and impish mischief.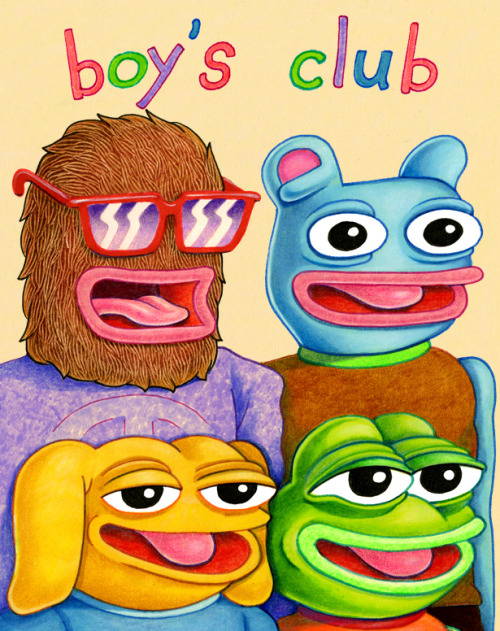 Pepe the Frog started out innocently enough as a character in the comic book BOY'S CLUB by California-based artist Matt Furie. However, after going viral and being appropriated by the alt-right, his image became an unwitting hate symbol. Horrified by Pepe's misuse, Matt killed him off in comic-form earlier this year. But with your help the legend of Pepe won't end there!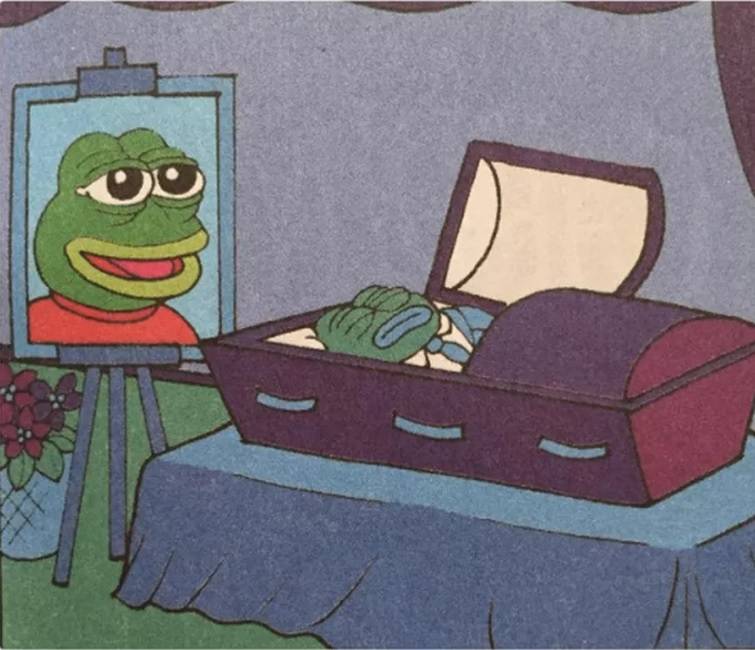 While understanding that there's no way to fully control the internet or how people use Pepe's image, Matt and Jason Furie have launched a Kickstarter to positively resurrect Pepe as a universal symbol for peace, love and acceptance through the creation of a brand new comic in the spirit of the original BOY'S CLUB! See more images of the original Pepe and info about the campaign below..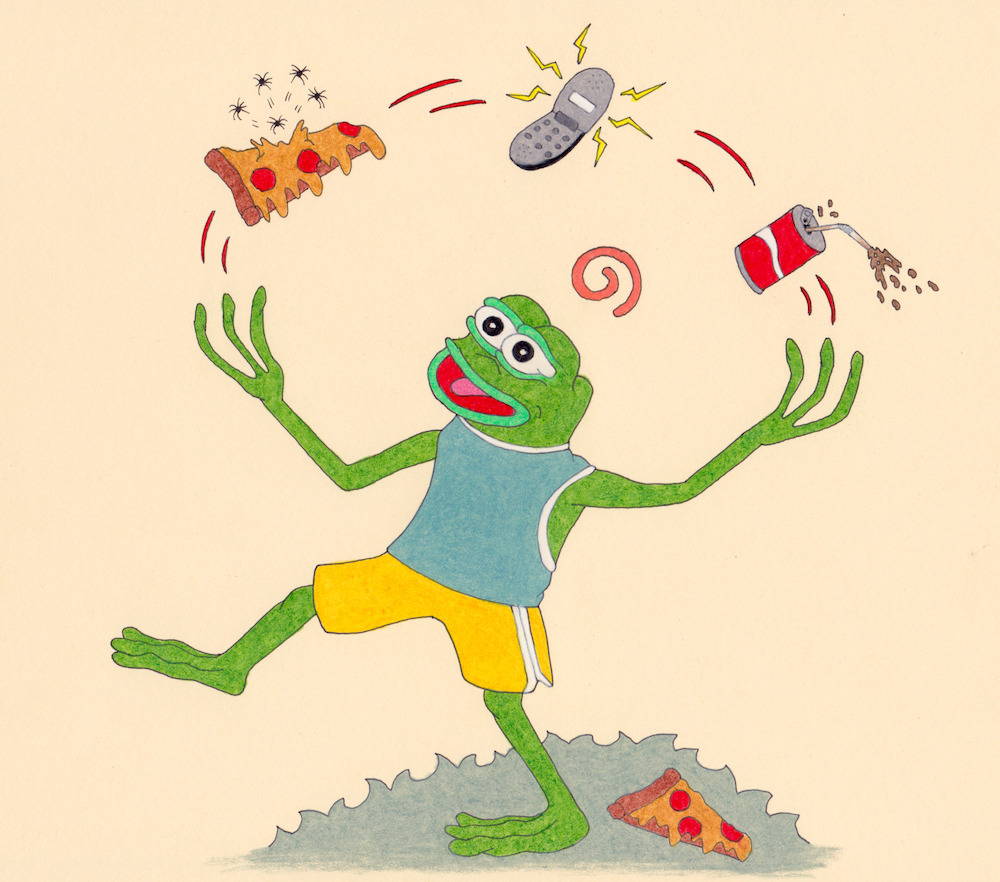 Pepe continues to be a beloved figure, his status be a universal symbol for peace,love,and acceptance.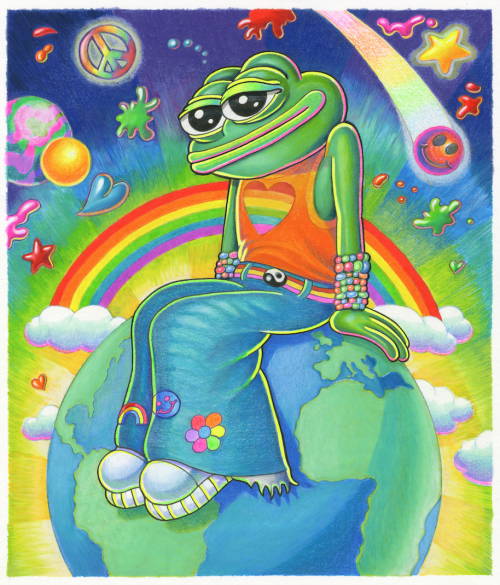 Image by Matt Furie / Jason Furie